Ski mountaineering and

Randonée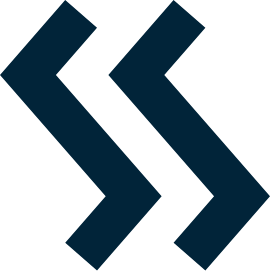 Avalanche precaution
Feel free to speak with the staff at Arctic Nuvsvåg before you go skiing in the mountains. We know the area and how wind directions affect skiing conditions. We are more than happy to give advice to make your trip as safe as possible.
Get the latest avalanche warnings here
The mountains surrounding Nuvsvåg and the Nuvsfjord costitute the steepest and most alpine part of the Finnmark Alps. The area is packed with untouched mountains and world class skiing for you to discover. Your skill level is not important, you'll find terrain suitable for beginners as well as for experienced skiers.
In addition to mountains rising straight up from the ocean, the glacier in the bottom of the fjord offer great skiing and powder fun. At Arctic Nuvsvåg we have skiable terrain not far from our cabins, just strap your bindings and go. If you have in mind a specific destination further away, you might choose «ski by car» or use one of our boats as transport.  What ever you prefer – your next skiing experience is waiting for you!
Get to know some of the summits in the area
1
Kollaren (958 mas.): The majestic mountain Kollaren rises 958 meters straight from the ocean, providing steep and technical terrain in the mid section and phenomenal powder skiing on the plateau spreading from the summit. Enjoy your lunch accompanied by a breathtaking view. The trip is approximately four hours long and of moderate difficulty.
2
Midtfjellet (500 mas.): Midtfjellet is located in the bottom of Nuvsfjorden and is suitable for both beginners and more skilled skiers. The trip lasts approximately three to four hours and takes you through easy terrain. Starting from the road, thewide ridge provides a steady ascent towards the summit. There are nice spots for dropping towards Fjorddalen (valley) all along the ridge, a descent well known for great powder skiing. After the decent you have to ski for 30 to 60 minutes to get to the car.
3
Øksfjordjøkulen (1144 mas.): The northernmost mainland glacier in Europe is a fantastic destination with great skiing. The glacier is accessible from three starting points; Tverrfjord, Fjorddalen and Sørbotndalen. Starting out from any of these you must pass a relatively flat area before the ascent starts. The descents are well known for stable snow conditions and great powder skiing. The glacier based descents traditionally provide good skiing conditions until mid-June. Depending on your choice of route, these trips will take between six and ten hours to complete. The difficulty varies from moderate to challenging. In the map, the two summits that are highlighted illustrates the possible routes you may choose.
4
Svartfjellet (1147 mas.): On your way towards the summit of Svartfjellet you have to traverse quite a lot. Lasting between seven and nine hours, this trip require fitness and endurance. The skiing starts where the road ends. From there, you pass Myrnesfjellet towards Brattnesdalen. From Brattnesdalen you traverse the 1.000 meters to the summit. In addition to the magnificent view at the summit you also get to ski nearly 1 km of powder snow on your way down. The difficulty of this trip is considered moderate.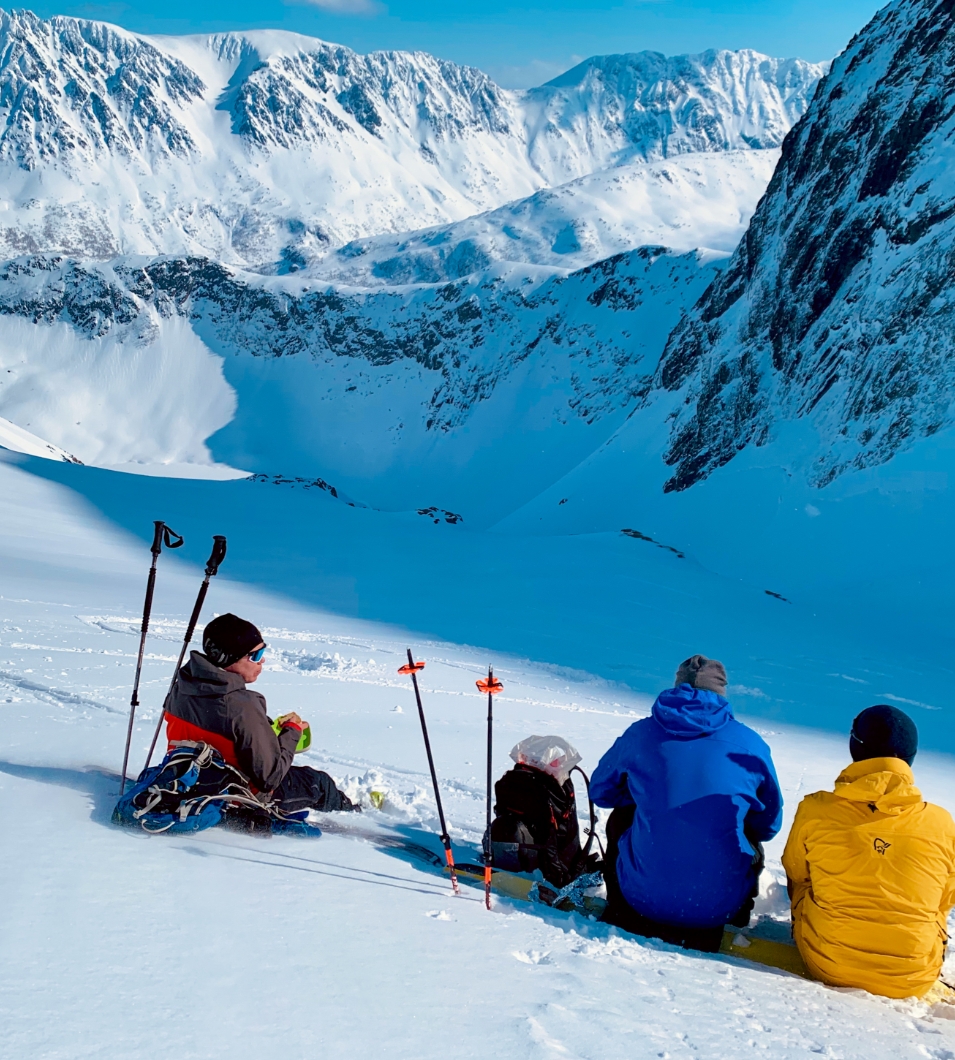 Lunch in the open
Lunch on the way to the summit of Svartfjellet. The reward for the effort you put in to summit is more than 1.000 meters of powder skiing on your way down. We highly recommend this trip!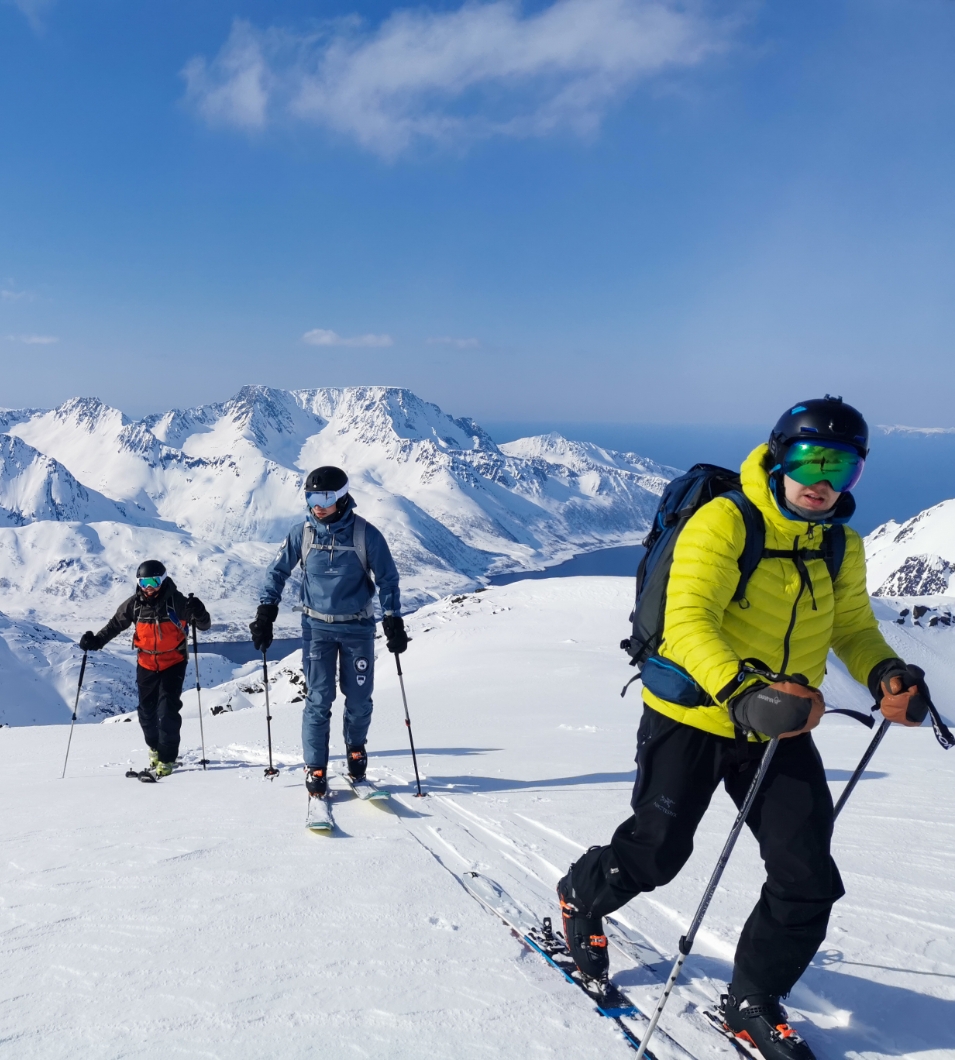 On the roof of Finnmark
Several summits around Nuvsvåg are easily accessable and can be summited within two to four hours.
The combination of challenging terrains and cold temperatures is a good recipe for awesome skiing. However, it is important to be aware of the potential challenges a change in conditions may entail. You should always check the latest avalanche warning before heading out, learn the "fjellvettreglene" (rules of thumb when out in the wild), gather information about your destination, and always plan your trip based on weather forecast and the conditions you may face.  Before heading out, get familiar with your avalanche beacon and other safety equipment – and make sure it works properly.
We do not have rental equipment at Arctic Nuvsvåg. However, we can provide contact information to companies with equipment for rent in Alta. Please ask us for assistance if needed. 
When returning from a day out skiing you can place your equipment and clothing in one of our drying rooms.
Clothing:
Wool underwear; shirt, socks, long-John's, (boxer shorts, bra)
Thicker wool as mid layer
Windproof jacket and pants
Hat, scarf/neck piece, gloves or mittens with wool insulation
Equipment:
Mountain- or randonée skis, skins, proper boots and poles / snowboard, boots, snow shoes and poles / splitboard and poles
Avalanche beacon (always be wearing)
Helmet and goggles
Backpack (at least 40 ltr) equipped with folding shovel and probe, food and water, bars for energy boost
Extra clothes (in waterproof packaging): woolen shirt, mittens/gloves, alpine socks, down or woolen garments for keeping warm 
Seating pad
First aid kit including sports tape
Multitool, wire and duct-tape
Mobile phone
Map and compass (or GPS device)
Sunglasses and sunscreen
Head lamp – it gets dark quite early during winter
The group should bring:
Sleeping pads
Wind backpack
Sleeping bag
We can provide transport to the starting point of your trip, either by car or by boat.
We provide guide-service in cooperation with Vertikale Eventyr. This service must be booked well in advance of your trip.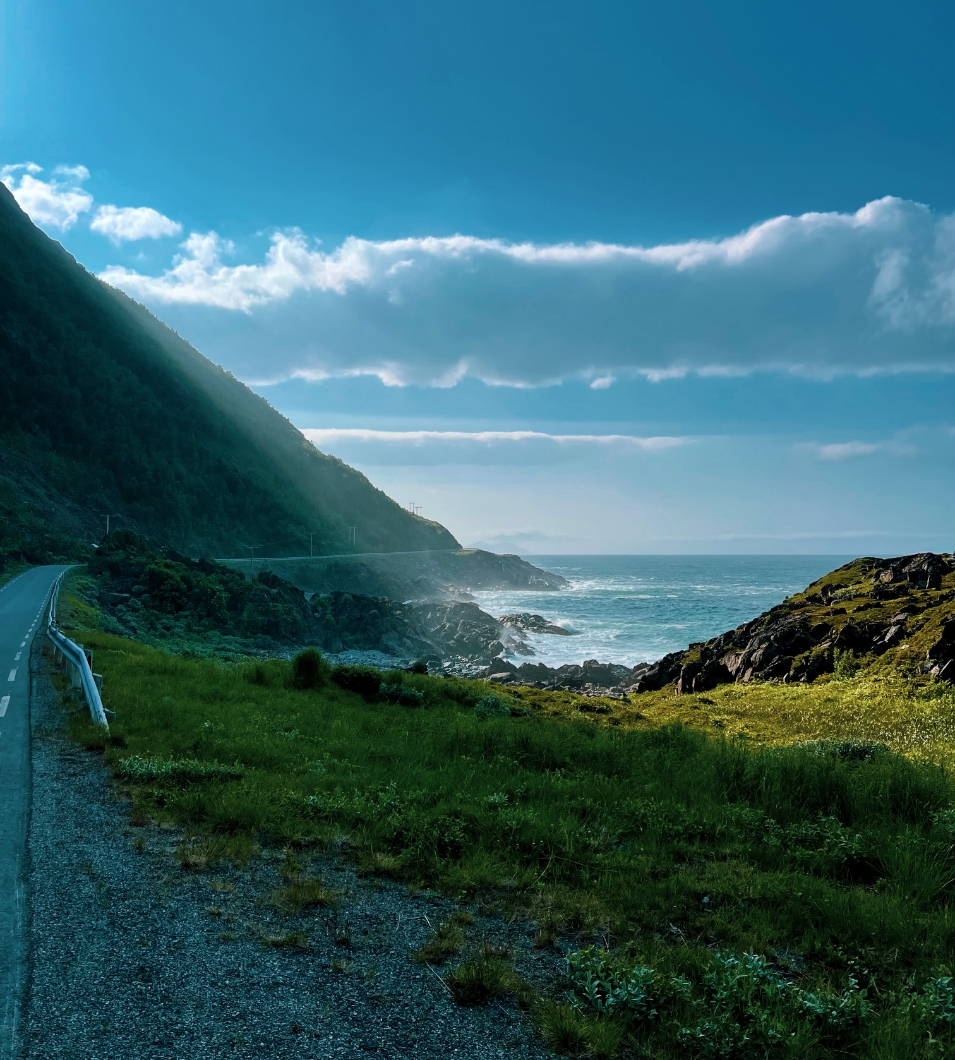 Plan your trip to Nuvsvåg
Nuvsvåg is surrounded by untamed and lush nature by the Loppa Sea (Lopphavet). The nearest airport is located in Alta, and the flying time from Oslo Gardermoen is approximately 1 hour and 50 minutes. From Alta the last part of the journey goes by car or bus and a ferry.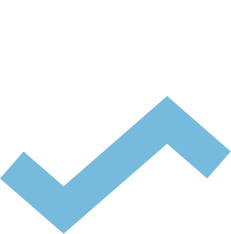 Get ready for your next adventure